This page has been translated with Google Translation

Last update = January 2016
URBANIZATION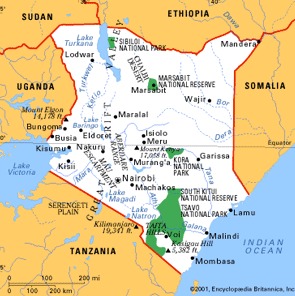 According to the Report of World Urbanization Prospects (United Nation 2014), Kenya is growing with a rate of 1.7% each year. In 2014, 25% of the population live in urban area. (1)
Urban Area : 3927 thousands (1990) > 11.476 thousands (2014) > 42.636 thousands (2050)
Rural Area : 19.520 thousands (1990) > 34.070 thousands (2014) > 54.536 thousands (2050)
History of cities – Heritage
Urban Housing
These problems are especially manifest in the low income areas in urban areas. Families live in inadequate, overcrowded homes typically with only one room and no windows. There are about 1,500,000 householders in urban areas in need of housing. (Habitat for Humanity).
Rural Housing
In the rural areas the houses usually have mud walls, cow dung, dirt floors and thatch roofs. Based on the census of average household size of 4 persons. There are about 750,000 householders in rural areas in need of housing. (Habitat for Humanity)
LEGAL ASPECTS
Right to Housing
Since 2010 : a NEW ConstitutionSince 2010, the Kenyan government has adopted a new constitution. In Chapter 4, we find affirmed the economic, social and cultural rights. The right to adequate housing are contained in Article 43 1 b. (but also freedom of expression and freedom of association) : "Every person has a right to accesible and adequate housing, and to reasonable standards of sanitation."
Since 2010 promulgation of a new constitution,the governance structures in Kenya changed where 47 sub-counties were established each with its governance structures that is a two tier representation i.e Parliament and a Senate, each county has members of County Assemblies, a speaker and Governor,therefore housing planning and development are conferred as functions and powers of County assembly. (MUTHURWA RESIDENTS ASSOCIATION M.R.A.)
Article 2 of Kenya Constitution further states, any treaty or convention ratified by Kenya is applicable to the domestic sphere.
For the first time in Kenya, the inclusion of social and economic rights will enable people to benefit from judicial remedies and demand accountability from their government when these rights are violated!
Amnesty International welcomes the new constitution while some recommendations for improvement: Amnesty International Website
Other legal provisions for the Right to Housing in Kenya

The Building societies act, Sectional Properties Act

The Housing act : that mainly caters for the state workforce

The Sectional properties act
The Rent restriction act
Land lords and tenants act
Employers ordinance act
Kenya is a signatory to Universal Declaration of Human Rights – Article 25, article 11 of International Covenant of Economic, Social and Cultural Rights.
Forced Evictions
An unacceptable situation
Large-scale evictions taking place in Kenya, particularly in the city of Nairobi. Beyond the reasons why these evictions, Amnesty International notes the procedure established in violation of the rights of people. An example is quoted as saying that the eviction notice that would have been thrown through the windows of a car circling the neighborhood to evict !
A video testimony from Amnesty International : Evictees' testimonials-city cotton,Nairobi
Many golf does not seem to have owners, they are generally considered to be a legacy of the British crown. Therefore, no claim these lands and no rent. If people staying in slums, are considered "without rights" legal decisions have no impact to avoid massive eviction. Source : Court of Eviction – 2013 Geneva.
According to BUNGE LA MWANANCHI, the main cause of evictions in Kenya are the private developers who bribe land officials, grab land then evict the occupants forcefully. Most of the victims of forced evictions report these cases to social movements for assistance and way forward.
Civil society takes action
Photo credit : Amnesty International
The Kenya'situation was presented during the Tribunal of Evictions in Geneva 2013 : Website Darksite.ch
Amnesty International is trying to create a web of associations (NGO) working in housing rights in Kenya to mobilize deal with this situation.
"In a landmark case petition No.65 of 2010 residents of Muthurwa estate had instituted in 2010,stopping evictions and demolitions of the colonial housing they reside in.Twelve days ago on 18th-December,2015 Justice Isaac Leonora,ordered for hundreds of Muthurwa residents to vacate these houses on or before 30th/April/2016. Thus the timing limitation in filling for a successful appeal given technicalities and legal conflicts, my community held a major procession and presented the citizens petition on appeal to the Office of the Chief Justice, copied to the President and the Attorney General on Christmas eve. Over the recent years evictions have been targeting poor neighborhoods,to an extent the trend has grown towards indigenous people land and forested areas. In 2011 despite having a new constitution in Kenya about 3,800 Syokimau people faced a forced evictions carried out by Kenya Air port Authority,which claimed had court orders to evict houses which were on flight path. Five years ago over 30 villages were evicted in Garrissa region,in Mau Forest thousands of people homesteads were demolished by Police in collaboration with Kenya Forest Service wardens. In Athi River County residents of Kisumu Ndogo slums earlier this year were forcibly evicted after a Machakos Chief Magistrate granted orders for evictions. In Muthurwa court case a landmark ruling by court directed that the government must adhere to international standards on right to housing thus the court directed the Attorney General to issues the court on evictions guidelines bills"
How to face eviction for social movements ? (MUTHURWA RESIDENTS ASSOCIATION M.R.A.)
Capacity build social movements and activists on strategy and synergies to stop evictions and demolitions,establish data on areas and regions with potential of occurrence of evictions.
Use of Geo-Mapping and flagging areas of potential evictions and demolitions.
Research and identify key players involved in evictions.
Social movement must come up with name and shame companies and individuals involved in evictions.  
Create exchange programs solidarity and interactions for communities affected.
Emphasis and educate residents and tenants of their rights and legal aspect on Rent Restriction Act and Land Lord and Tenants Act.
Encourage households and private sector invest in affordable quality housing.
Establish and emphasis on creations of registered housing cooperatives and saccos.
Land Rights
The whole of chapter 5 in the Kenyan constitution is about Land and Environment :
Article 60-Principles of land policy.
61—Classification of land.
62—Public land.
63—Community land.
64—Private land.
65—Landholding by non-citizens.
66—Regulation of land use and property.
68—Legislation on land.
Other legal provisions for the Right to Housing
The National land Commision act,
The Land registration act
The Land act
Following the land reform under the new Kenyan constitution (2010) and in connection with the National Land Policy (2009), new land laws have emerged (2012). Pending in President office is Community Land and Eviction, resettlement Procedure Bill waiting for enactment into law.
(NEW) LAND ACT (2012)
A new Land Code was created in 2012, among big changes should be noted:
The land reserved for Kenyans: land can not be owned by a non-Kenyan freehold AND a 99-year lease may be offered to a non-Kenyan. A corporation can not own that if it is made of 100% of Kenyans. Since 2010, a system gradually transforms any property leased for 99 years.

A right of first refusal to the holder of a lease, provided that person is Kenya and the Government does not need to recover the land.

All contracts must be in writing.

New modalities for damages when the lessee of land can not pay its debts vis-à-vis its creditors.

New features relate to long-term leases and eviction procedures of land.

An evolution of the property tax system.
Resources websites :
Land Grabbing
According to BUNGE LA MWANANCHI – 2016, "Land grabbing in Kenya is a crisis, daily cases of land grabbings are reported both at a small scale and large scale, the causes vary from commercialization to exploration to development to land speculation.We as a social movements have a lot of campaigns against land grabbing and forced evictions."
According to MUTHURWA RESIDENTS ASSOCIATION M.R.A. – 2016, "in 1990s in Kenya, the Late Nobel Peace Prize winner Prof. Wangari Mathaai stopped the entire President Moi government from grabbing and developing a 30 story building owned by the Times. Company within Uhuru Park gardens a 120 acrea of recreational space within Central Bussiness District. While schools play ground have been recently a target for land grabbing during Martin Luther King Jr Day.In Kenya the mighty and influential key government figures were involved in land grabbing of Langata Primary School, thus the interventions of social movements and online activism assisted in stopping the land grabbing. Open Spaces in the urban centers have not been spared either, we have witnessed recreational spaces being targeted. To face eviction, social movements must : be able to have a timely research on the land at hand, the mode of ownership and leaseholds, plus the accrued levies owed to the government and the county governments. Map and flag all open spaces, recreational facilities, historical monuments and shrines."
A Report carried out by the International Secretariat FIAN reported the issue of land grabbing in Kenya. report (2010). Through two case studies, it is possible to better understand the phenomenon of land grabbing in Kenya.
The case of the Tana Delta : The Tana is Kenya's largest river, crossing the northern and north-eastern countries before flowing into the Indian Ocean. Its delta includes the most fertile farmland in the country. Various irrigation projects and road construction have resulted (late 80s) to huge population displacements (6 times more than the original estimate, according to a confidential internal report of the World Bank). No relocation or compensation was provided for these populations. Although qu'habitants sometimes for generations the land, the people have no land title, land and community are considered as residents of the occupants or squatters. It is most often farmers who, unlike farmers who want a private land title, want to retain a collective property to graze their cattle freely. In 2008, he made public that Kenya will receive money from Qatar to build a new port and to provide agricultural products to the people of Qatar. But this information is available nowhere in the clear, which makes it impossible for any challenge. This takes place in a context of food crisis on the Kenyan side … This first project come to add other megaprojects, which the High Court in Malindi agreed despite protests from residents. Among these projects there for the production of bio fuel. Irrigation and land grabbing will create impossibilities for farmers to water their animals (loss of wetlands due to irrigation and river access closed)! It is obvious that this has increased the problems between farmers, leaving them to graze their animals on agricultural land.

The case of Yala Swamp : it is flooded wetlands located near Lake Victoria ecosystem is a huge rare species. The population around the lake was large and living resources at its disposal. But American society is coming up there, in order to develop rice plantations. The population was initially favorable, as was promised in exchange for local economic growth (jobs – schools – clinical), in a context of increasing poverty. However, people quickly disillusioned: the working conditions were terrible for a pittance and with significant exposures to toxic chemicals (such as DDT). The livestock population is therefore came ill. Irrigation dikes, dams, roads, runways, factories were contruits, destroying the fragile ecosystem. In the agreements signed between the Regional Councils and local entrepreneurs, there is no question of the presence of people on the land. Again, these people occupy the land for generations, but have no title to prove it. At most, some bought a parcel number because they were told that these numbers would be converted into equity. Farmers who think they can protect themselves and find themselves totally abandoned to entrepreneurs: they drown their land voluntarily (and their livestock) so that they are forced to leave! The Government is not aware of reports of complaints from these people. Surprisingly, the media do not clutter the floods … It seems that the leaders do not support their populations. The case of land grabbing shows how it is possible to modify ecological, social and political region. The World Social Forum in Nairobi was an opportunity for civil society to make a petition to the President of Kenya.
Vulnerable Groups
Homelessness

Joungpeople

Old people

Women
Some Interesting Practices
CAMPAIN FOR LAND RIGHTS : One interesting campaign is the blow the whistle campaign where we mobilize other social movements and the affected community to come out and blow whistle in case of a land grabber grabbing public land, through this campaign a lot of public land have been secured. (BUNGE LA MWANANCHI)
The

KAMBI MOTORCYCLE COMMUNITY

project in Nairobi is to improve step by step and in situ housing built by the community. This project aims to ensure security of tenure and access to services for residents at an affordable cost. This project has helped to develop a network of planners with the ability to meet the specific needs of slum dwellers. The Social Production of Habitat practice is described in the file produced by Urbamonde: http://urbamonde.org/site/sites/urbamonde.org/files/Brochure%20PSH%2002_WEB.pdf – the project is supported by Slum Dwellers International.
OPEN RESISTANCE : Open defiance by women being in frontlines, in 1990s Wangari Mathaai and a host of other womens went for a hunger strike and stripping naked to stop government from grabbing Uhuru Park — Through strong Parents Teachers Associations, keeping grabbers at bay is possible a case scenario of the Langata Primary School against a hotel owned by the Deputy President of Kenya.Where hundreds of school children were tear gassed — Open resistance and outright defiance led thousands of Kibera people to get houses constructed by the government of Kenya. Kibera being among the most populated slum in Africa. MUTHURWA RESIDENTS ASSOCIATION M.R.A.
SOCIAL AND ECONOMIC ASPECTS
Housing Market
In urban areas, there are 84% to 16% renters owners. Households spend more than 30% of their income on housing and access to housing credit is very difficult. The houses are owned by 15% of the residents in Nairobi.
One in three people live in urban areas and urban planning has not been able to anticipate such a demand for housing. These are 150,000 new homes are required each year in these areas, and only a quarter of the demand is met.
Quality of Housing
In rural areas, there are annually about 300,000 dwellings would need to be renovated.
Lack of housing, informal settlements have settled in slums. According to some researchers, 60% of Nairobi's population reside in slums. On average, it is then 5-7 people who sleep per single room.
Besides all the problems related to a lack of financial means and accommodation (loss of employment, access to health care and education), the most marginalized groups – consisting of women and youth – are the first victims AIDS.
Informal Housing / Slum / Homeless
According to BUNGE LA MWANANCHI : In Nairobi 65% of the residents live in informal settlements and slums, rent for a one room house in the slums average to 25 dollars without water and toilets and electricity, In Nairobi there are more than 125 informal settlements.
"Slum upgrading is slow and under-resourced, and slum residents complain that they are not being inadequately consulted about the upgrades they require. The government has yet to develop a slum-upgrading policy.
Security of tenure is a fundamental requirement for progressive integration of the urban poor in urban areas and a basic component of the right to access adequate housing.
In 2006, the government pledged to issue national guidelines on evictions. It has yet to approve the draft eviction guidelines recently developed in consultation with civil society, and has refused to stop forced evictions until the guidelines are in place."
Role of civil society : "As a social movement, we organise these communities to form and establish residents associations to advocate for proper housing rights . this has given birth to very strong associations e.g the Muthurwa residents association. Our campaigns have also pushed the goverment to start various slum upgrading projects." (BUNGE LA MWANANCHI)
ROLE OF PUBLIC AUTHORITIES
Social – Public Housing
Other Programs
According to the constitution of Kenya its the mandate of the government to facilitate proper housing with adequate sanitation for its citizens who are the tax payers. But, according to BUNGE LA MWANANCHI : "In Kenya we have very good policies on paper which are never implimented."
ENVIRONMENTAL ASPECTS
"When the trash will cease to be a problem for the population" … A unique experience in South-East of Nairobi: a turbine is installed, running garbage. 15 tons of garbage produce 12 megawatts of power. It is located on 28,850 28Km2 concessions that benefit from this energy. Source: Fiche Africa Governance website
Bibliography & Sitography
World Urbanization Prospects (United Nations) – Report 2014.
HABITAT AND SOCIAL MOVEMENTS

Major problems
According to Amnesty International :
Mass evictions in some area, not only in terms of reasons, but also because of the procedure in place.

Dangerous conditions in which slum dwellers live (risk of explosion, fire, …)
According to BUNGE LA MWANANCHI :
Lack of proper habitable houses for the marjority poor.
Lack of water and sanitation in slums slums and informal settlements.
According to MUTHURWA RESIDENTS ASSOCIATION M.R.A.
In Kenya by 2008 the government had estimated to construct 35,000 housing units and by 2012 an increase of 200000 units for government workers, there is none data collected that can authoritatively give the picture of those in dire need of housing under government scheme.
Given the historical and colonial planning, the population growth in major towns and cities a major problem emerges in regards to commercial use purposes of colonial spaces/land vis a vis housing developments .
Major Claims



Amnesty International calls :
A moratorium on the expulsions has to took place until a legal framework consistent with international commitments in human rights is in place to regulate this type of procedure.

The Kenyan government to remedy indecent conditions and often dangerous conditions in which people live in informal settlements, to avoid leaks and accidents.
According to BUNGE LA MWANANCHI :
Good and proper houses are very expensive and out of reach for the marjority poor.
The law makers have delibarately rejected to pass the evictions and settlements bill which if passed will ensure proper compensation and or relocation before any eviction.
According to MUTHURWA RESIDENTS ASSOCIATION M.R.A.
Lease deed of a vast land belonging to colonial East Africa Railways and Habours.Co. Its automatic that after independence of our nations the land belongs to communities that have resided within it since time immemorial.
Civil Society Actors